ECS Showrooms and Premises
The works operation for Synchro Time Systems Ltd was originally based at Relyon House, 57-63 Wharfdale Road, Kings Cross, London N1 from the commencing of production until 1969. There are several advertisements and editorial paragraphs in leading horological publications over that period to confirm this. Unfortunately no photographs have emerged yet showing these premises. The only indication of the premises are a graphical representation in company advertisements. The example shown below is part of a full page advert from the Horological Journal in 1949.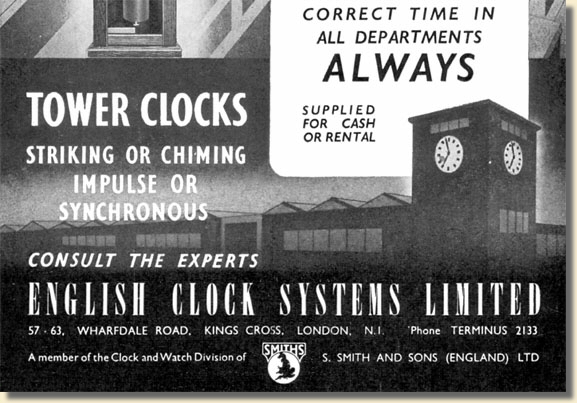 Around the end of 1948 or early 1949, the company (by then English Clock Systems) opened a Head Office and Showrooms at Speedometer House, 179 Great Portland Street, London, W1. During 1949, there are advertisements showing both the works address in Kings Cross, and the showroom address in Great Portland Street. Later publications only refer to the Head Office address in London's West End.
In September 1969, the works, Head Office and Showroom operations were moved to Industime House, Chase Road, Park Royal, London, NW10.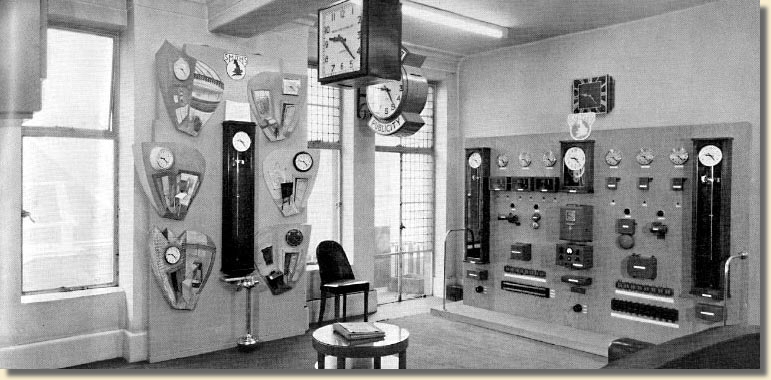 The showroom at Speedometer House, 179 Great Portland Street, London W1, in the early 1950s.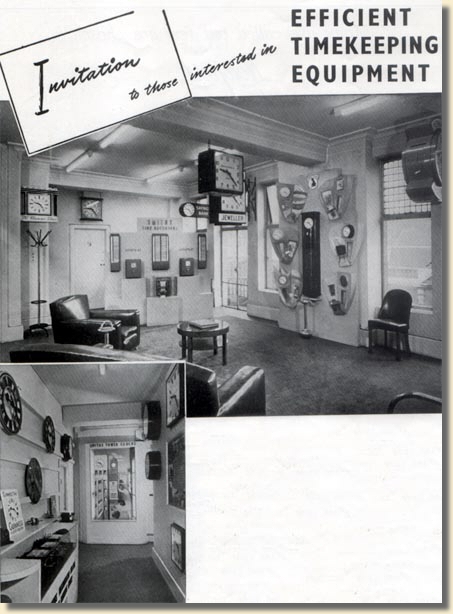 Another two views of the showroom from an advertisement dated November 1951.